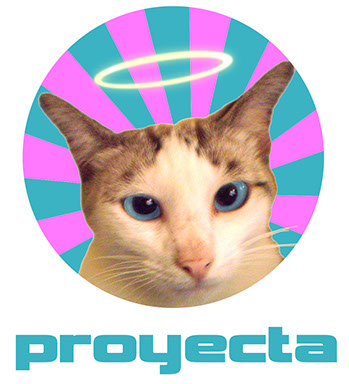 Proyecta Films is a production company founded by Marisa Crespo and Moises Romera in 2008. They have made in the last decade many audiovisual projects exceeding 300 awards, being screened at over1200 festivals in more than 90 countries and reaching several millions of views online. Their works are used by universities, governments even the United Nations. They have made the first interactive film in which the audience decides what happens on the screen with the smartphones.
Proyecta Films es una productora audiovisual fundada por Marisa Crespo y Moisés Romera en 2008 especializada en ficción, documental y publicidad.
Sus trabajos han sido reconocidos con más de 300 premios internacionales, superan las 1200 Selecciones en Festivales de todo el mundo, alcanzan varios millones de visionados en internet y son empleados por universidades, editoriales e instituciones como ministerios o la ONU. Han realizado el primer film interactivo en el que el público decide lo que sucede en la pantalla con el smartphone.
For more info, please visit their webpage as directors: www.mmfilmmakers.com



marisa@proyectafilms.com
Tel. (+34) 617722174

2020 Propiedad de Proyecta Films Marisa Crespo & Moisés Romera

moises@proyectafilms.com
Tel. (+34) 617723262